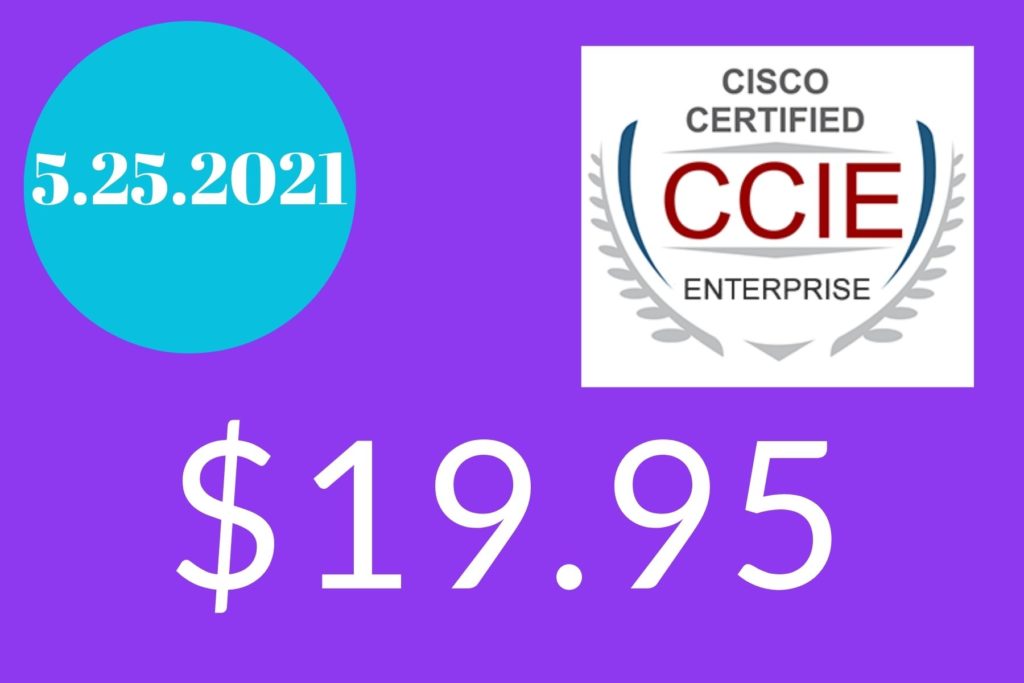 Monday 5/24/2021 is the final day for the Intro price of my CCIE Enterprise Infrastructure Demystified – Volume 1 – Strategies text! This crazy low $9.95 intro price moves to the regular list price of $19.95 on 5/25/2021.
You can use this link to take advantage of the low intro price TODAY ONLY!
https://www.ieprep.com/offers/zh9cWVz8/checkout
Here are the resources already completed and waiting for you in this online text:
The CCIE Enterprise Infrastructure V1 Demystified – Volume 1 – Strategies
Introduction

Front Matter
Why this Book?

The Upfront Details

Chapter 1 The Written Qualification Exam
Chapter 1 Knowledge Check
Chapter 2 The Hands-On Practical Lab Exam
Chapter 2 Knowledge Check
Chapter 3 How Your Lab Exam is Graded

The CCIE Mindset
Recommended Prep Strategies
Recommended Exam Strategies
End Matter

APPENDIX A ENCOR Exam Objectives
APPENDIX B The Practical Lab Exam Objectives
Many more sections and chapters are being edited now and will be released soon! The updates have been arriving approximately every two days.