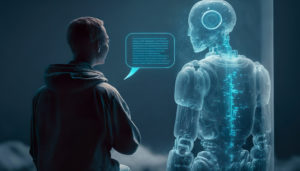 What is the BEST AI chat tool? Is it Bing, or ChatGPT, or Bard? While everyone will have their favorite, and probably shout about with great loyalty from the rooftops, I was intrigued to read a recent PC World article about this.
Even with just some casual use of the three tools, I could see that some of these new AI tools were better than others at certain tasks.
Here is my summary for my readers on the PC World results. Enjoy and I hope this helps you find the right AI fit.
Test 1 – Up-To-Date Information: WINNER: Bing
Test 2 – Current Events: WINNER: Tie
Test 3 – Uncertain Information: Bing
Test 4 – Complex Searches: Bard
Test 5 – Informed Opinion: ChatGPT
Test 6 – Problem Solving: ChatGPT
Test 7 – Logic: Bing/Bard
Test 8 – Coding From Scratch: ChatGPT
Test 9 – Deductive Reasoning: ChatGPT
Test 10: Creativity: Bing/ChatGPT