The big highlights for me on Day 4 were the World of Solutions, the Cisco Press store, the VIRL meetup, and the evening parties!
The World of Solutions is such a great chance to explore exciting new technology from Cisco and many, many other companies and catch up with old friends like the Boson booth. Of course I also had to meet CCIE Trainer and dear friend Narbik of Micronics.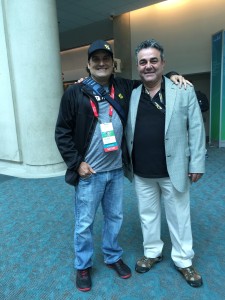 I love hanging out at the Cisco Press store with the incredible employees of Pearson. Brett Bartow and I are are very close friends, and it is so great to catch up with students there.
The VIRL meetup was so killer. It was great to meet the team face to face, get a demo of the amazing new Summer features for the product, and to get a killer new T shirt.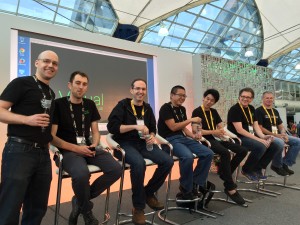 The Cisco Press author reception at the Tipsy Crow was killer as usual. The CCIE Party was super quiet again this year I thought, but at least there was excellent food. 🙂
I will be sure to share the session information for the week in my final posts, so keep following!