Thursday, December 5 at 7-9 PM EST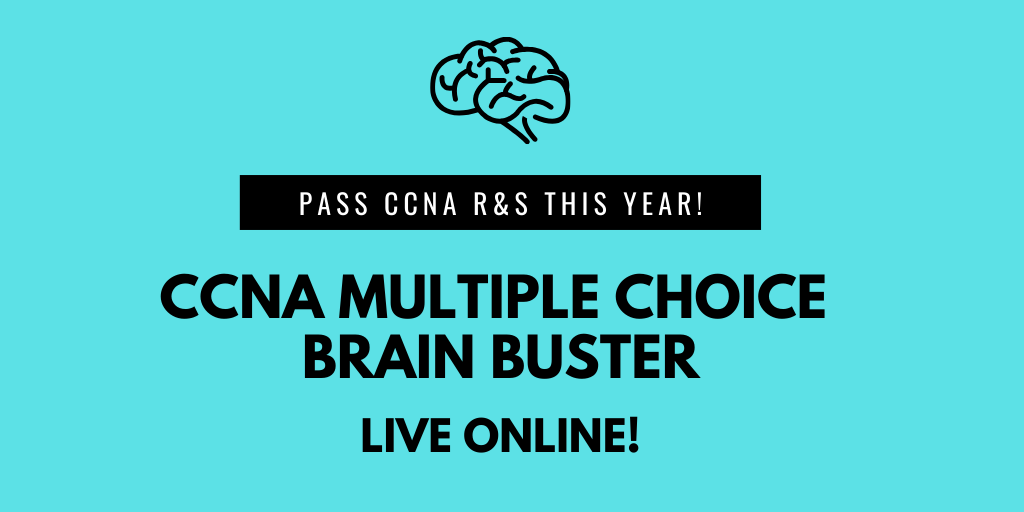 Enjoy an interactive, two-hour live online WebEx session as you learn the toughest CCNA topics using simulated multiple choice exam questions!
Learn key test taking strategies for your CCNA!
This course includes TWO FREE FULL PRACTICE EXAMS (including simulation questions).
Cannot make the full session? No worries – a complete downloadable recording is included (MP4)!
CCCNA Multiple Choice Brain Buster Live Online! ONLY $29.95
NOTE: You will receive WebEx sign-in instructions approximately six hours after purchasing!