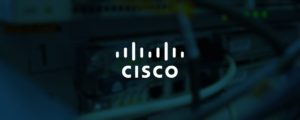 If you read the post here on the blog regarding a short history of Cisco Firepower, you recall that Cisco acquired a successful company named Sourcefire and this brought the Firepower technology into the company.
Let's take a look at the progression of products that have resulted from this acquisition, and provide some more details on the latest technology (as of this writing) which is Firepower Threat Defense (FTD).
2013
Classic FirePOWER 7000 Series Appliances
Classic FirePOWER 8000 Series Appliances
VMware
2014
FirePOWER Services on ASA 5500-X

ASA5506-X, ASA5506H-X, ASA5506W-X
ASA5508-X
ASA5516-X
ASA5512-X
ASA5515-X
ASA5525-X
ASA5545-X
ASA5555-X
2015
Firepower Threat Defense on ASA 5500-X
Firepower 9300
VMware
AWS
2016
Firepower Threat Defense on Firepower 4100 Series
Azure
2017
Firepower Threat Defense on Firepower 2100 Series
Remember, FTD is so exciting because it represents the convergence of code from the Sourcefire FirePOWER software and the Cisco ASA software as well as the code representing new features.
The Sourcefire code is actually implemented as multiple software components inside the system and includes:
Firepower core software – includes Snort, Web server, database, and firmware
Software patches and hotfixes 
Snort rules
Vulnerability database (VDB)
Geolocation database (GDB)
URL filtering database
Security Intelligence Feed 
Local malware detection 
Integration components – might include ISE integration, AD integration, etc.