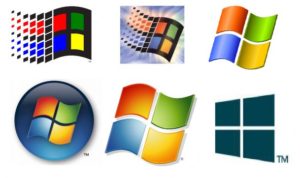 You heard it here first! I will be releasing 4 modules for this new exam. The first module will release next week!
Here are the four modules:
Microsoft Windows 10: Deploying Devices
Microsoft Windows 10: Managing Devices
Microsoft Windows 10: Connecting Devices
Microsoft Windows 10: Maintaining Devices
Here is a look at the first module and the Nuggets inside it!
Microsoft Windows 10: Deploying Devices

Windows 10 Editions and Versions
Experimenting with Windows 10 Editions
Perform a Clean Installation
Windows 10 Upgrade Paths
Windows Assessment and Deployment Kit (ADK)
Windows Deployment Services (WDS)
Microsoft Deployment Toolkit (MDT)
Configure Language Packs
Migrate User Data
Troubleshoot Activation Issues
Configuring the Edge Browser
Configuring Internet Explorer
Configure Mobility Settings
Configure Sign-in Options
Customize the Windows Desktop
These Nuggets are unmatched in their efficiency and enthusiasm for the content. They also stand apart in that you have a Hands-On Lab environment to follow along with me as you master these concepts.
If you are interested in learning more about MD-100 – here is the official link. Here is a post I did for you on both new exams.
I WILL SEE YOU IN CLASS!