Overview
Success in the CCIE Written and Lab exams is difficult. In fact, many regard it as impossible. For such a challenging pursuit, many students need coaching, encouragement, and daily challenges to keep them going. AJSnetworking.com is thrilled to offer such a service.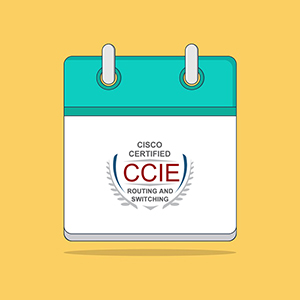 Personal Coaching – CCIE Routing & Switching
AJSnetworking.com is proud to announce the upcoming addition of Personal Coaching for the CCIE R&S written and lab exams.
This members-only service starts at an Introductory price of $9.95 per month. Initial subscribers receive a lifetime price lock.
Members-only services include:
Daily, never before seen content (quizzes, posts, checklists, videos, lab task challenges)
The latest news (and even rumors) surrounding the CCIE R&S exams and material
Valuable, downloadable resources including study tools and software
Live, recorded meeting sessions
Checkpoint assessments to validate readiness in exam areas
Members-only forum access
Private email access to our coaches
Special offers from AJSnetworking.com partners
Perfect For:
CCNP students considering CCIE
Learners currently pursuing CCIE Written or Lab certification
Current CCIE holders that want to remain current and ready for recertification
Network engineers needing to stay up to date with their knowledge of Routing and Switching
Tired of promises regarding CCIE preparation with no delivery? This membership is for you!
Current Coverage Areas
This membership focuses on the current topic domains of the latest written and lab exams and includes:
.5 Written Exam Strategies
.75 Lab Exam Strategies 
1.0 Network Principles 
2.0 Layer 2 Technologies
3.0 Layer 3 Technologies
4.0 VPN Technologies
5.0 Infrastructure Security 
6.0 Infrastructure Services 
7.0 Evolving Technologies 
Other Personal Coaching Services
If you are interested in a Personal Coaching service for another certification area, let us know in the comments section below this post!