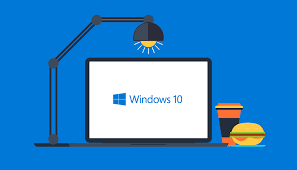 If you support a lot of very different Windows 10 deployments like I do, then you might find it useful to check out this recap of the versions we have (and will have) of this Microsoft desktop OS. Remember, to quickly check a running version, use Search for About Your PC and check the Version designation. As I write this – I am on version 1803 of Windows 10.
Microsoft so far is making good on their promise that there will never be a Windows 11 – and they will upgrade Windows 10 with Internet-delivered updates for the rest of our lives. 🙂 What do you think about this strategy? Let me know in the comments below.
Version 1507 – this was the first Windows 10 release on July 29, 2015. Man how time flies. This version number has actually been created by Microsoft since that time because they were not using Versioning numbers back then!
Version 1511 (The November Update) – this was the free update version for previous Windows users – it was released in – wait for it – November of 20165.
Version 1607 (The Aniversary Update) – July 18, 2016, featured this version of Windows 10 – this version mainly focused on many administration tools for IT support staff.
Version 1703 (Creators Update) – April 2017 – 3D tools for creative types and a bunch of improvements to Edge made up this release. 
Version 1709 (Fall Creators Update) – October 2017 – this one touted Windows Mixed Reality – which I must admit – I became a huge fan of. I went with the Dell Visor and Hand Controller Thingies and have had hours and hours of fun with the family and VR. 
Version 1803 (April 2018 Update) – a new feature that I have really yet to use called Timeline was released. As you might guess – there were a bunch of enhancements for a variety of existing services like Edge.
What is next as I write this? An October 2018 update! The biggest new feature in that release should be the multitasking improvement of a feature called Sets. For more information – check this out – Microsoft Windows 10 Sets.