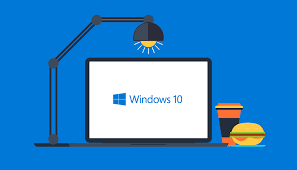 I have been using the new Windows 10 for some time now as part of the Windows Insider Fast Track program. I am thrilled to announce the overall stability and some pretty damn cool features:
Timeline – when you access the Task View (with Windows Key + Tab or clicking the Task View button), you now have access to tasks that you were working on earlier. What a great new feature that allows you to go back to documents, Apps, or Web sites you were working with. Super cool.
Near Share – Microsoft finally copies Apples AirDrop for easy file sharing with a system that is in close proximity
Diagnostic Data Viewer – curious about the exact diagnostic information your system is sending to Microsoft? Now you can easily view that data.
Bluetooth Quick Pairing – just place a device in pairing mode near Windows 10 and a slide out dialog will offer the pairing option. It should always be this easy!
Progressive Web App Support – the Edge browser now supports PWA. These are Web pages that look and feel and run like applications.
Font Management – fonts are now easily managed in Settings and can even be purchased from the Windows Store.
Edge, Cortana, and My People improvements abound.
HDR video support.
Graphics settings for multiple GPUs.
Enhanced App Permissions options.
Focus Assist replaces Quiet Hours and is enhanced.
Language Pack delivery now handled in the Windows Store.
Enhanced Display and DPI settings are available.
As I covered previously here at the blog – HomeGroups are now dead.
Enhanced features for developers.
A better Linux app.
I hope you are excited about the next Windows 10 – and as always – if you have any questions let me know in the comments below.