Yes – I am composing this post on the new Chromebook. I must say – I LOVE THIS MACHINE.
The first big test that this machine passed was…what about running two apps that I desperately need – Microsoft Word and my online poker software. For the first challenge – MS Word – I utilized the online version available with my Microsoft OneDrive account. Worked like a champ in the Google Chrome on the Chromebook.
For the second challenge, the online poker software, I called upon the Google Chrome Remote Desktop app. This also worked like a charm, allowing me to access the home PC and run the software from that machine while accessing it seamlessly in the Chrome browser on the Chromebook.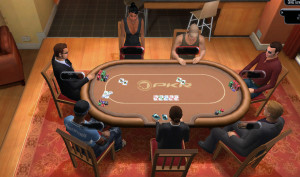 Some other things I loved about the Chromebook from initial usage:
Battery life – as advertised – it is excellent
The overall size and feel
The amazing boot and shutdown times
The overall simplicity of the OS
For the next big test, I will see how well I can function with this machine OFFLINE. Several of you have asked about this and I have yet to do any testing with it.